The Trip to Mackay north of Brisbane and approximately half way to Cairns was unpleasant but relatively short ... Having arrived at Brisbane airport and checked our bags in we went through security and got some food and drink and one of the cafe's there ... after a long wait we moved ourselves to the gate. There we were greeted by announcements of only one bag per customer ... We had many small bags such as cameras and camera equipment and Jill's rather large carry bag ... There was no way I was going to have my hard earned camera gear subjected to being stowed away with the luggage .. No Way! .. So I was preparing myself for a trip to mackay by road ... We could do it through the night .....






As it turned out we were let onboard without even a glance at us ... The plane was unbearably hot and cramped (thanks Qantas) but the flight was only about an hour and a half......It was dark when we arrived and I think both of us were pretty shattered at that point ... Thankfully a friendly & pleasant taxi driver took us to our hotel and on arriving a very pleasant lady behind reception greeted us. Though on seeing me first had panicked as the booking was under Jills name and the Motel was full...Thinking she had to turn me away this late into the evening... Turns out that Mackay is pretty busy in the week til Thursday as people fly in to there to then go on to the mines in the area.








The woman at reception was very nice and chatted with us for a while . Turned out she had lived for some years just a couple of hours north of where we live. Go figure. Further down the track we were to be very grateful for her help .... We even sent her flowers, but that's a future story ...








The room was very nice, clean and comfortable ... It had a good sized balcony and the grounds had palm trees and garden lighting making it an awesome place to sit and chug a couple of cold beers after the hot flight. The wind was blowing quite strongly. Something that would stay with us for the rest of the holiday .... We ordered in and the food was much better that we had expected. Jills Prawns in garlic were fantastic as was my steak. The prawns though were huge and in the shell looking like min-lobsters :O)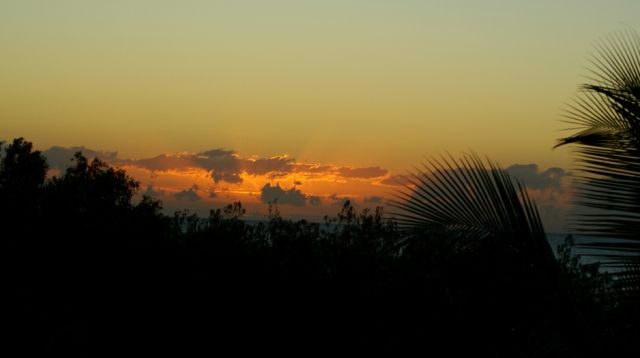 Being on the east coast and the room facing east we got to see the sun rise up from the sea through the palms. Is there a better way to welcome a new morning :O) We then went out and walked along the beach a while enjoying the sights and sounds and fossicking around on the sand below the tide line. It was very relaxing after the stresses of the day before...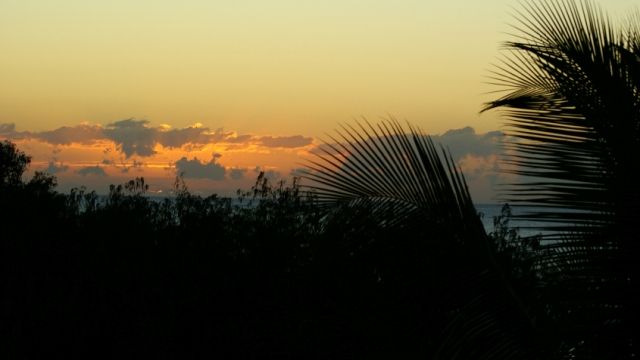 Having said our good byes and checked out we headed for the airport again with a very pleasant taxi driver (I think Mackay may be a pretty laid back lifestyle for the residents). Our rental car for the rest of the holiday was to be a 5-door RAV4 ... IT was great to have it after the old convertible sports car in Brisbane :O)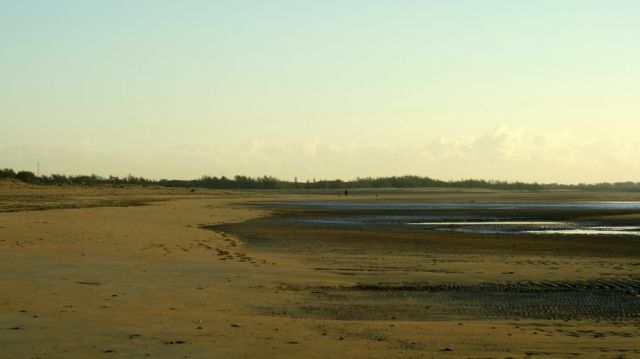 We took a quick drive into Mackay township. I thought we would see some of the 'old' town. The older settler/colonial buildings .. But we found none .... Disappointed we drove north on the Mount Bruce Highway, destination Townsville. While not overly scenic it was an interesting drive ...



On the way as we had no booking for a hotel/motel in Townsville Jill had a look through some tourist rags we had grabbed and made a call..... Sounded nive and right beside the beach...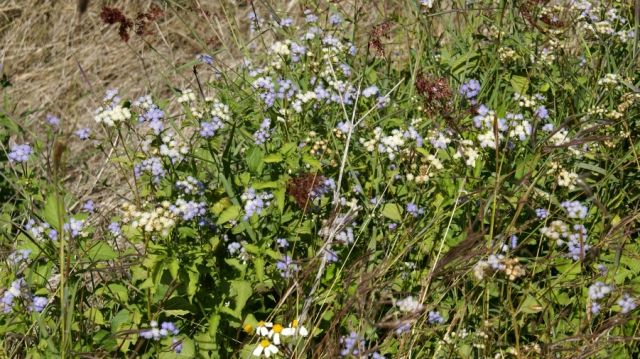 We had our first sightings of Sugar Cane fields and the small trains that lug the cut cane to the processing factories....We stopped and took some shots ....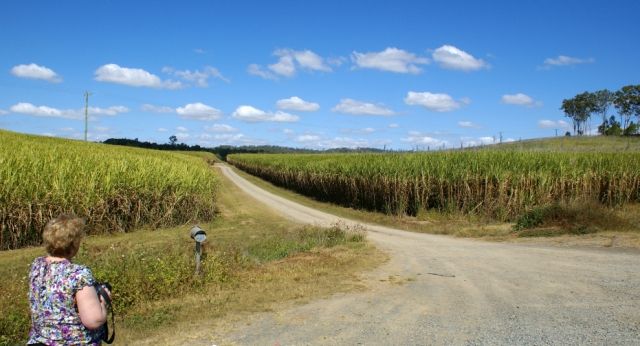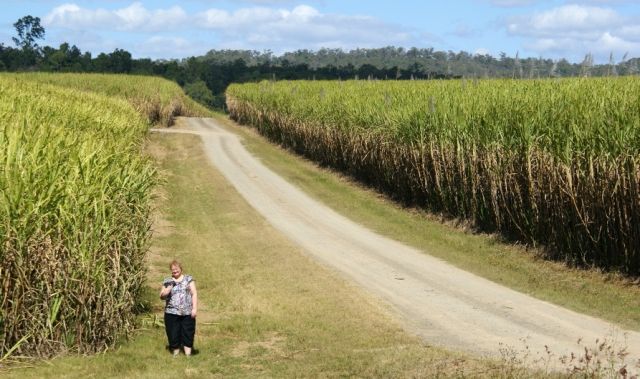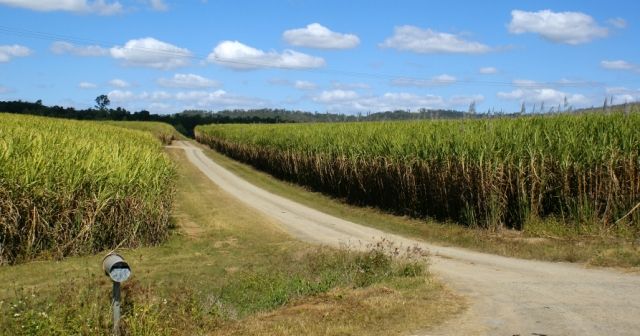 And of couse when you see a giant mango (Or anything else like that) you have to stop and grab a picture .....Even if it's only to freshen up after the long driving...Sadly Mango was out of season so we didn't get to sample any:O( Now, was I stretching in the picture or trying to hold the thing up ??