Well finally we have Spring !!!! This weekend we had temperatures hitting 24C in my garden. Just confirmed this (new thermometer just bought) at our local Stokes valley weather station who has the detail on the web.. The chap who does it is just a little way up the road from us so pretty close for weather guaging :O)
We sat out on the house desk for the first time ..>So nice ..>So relaxing.....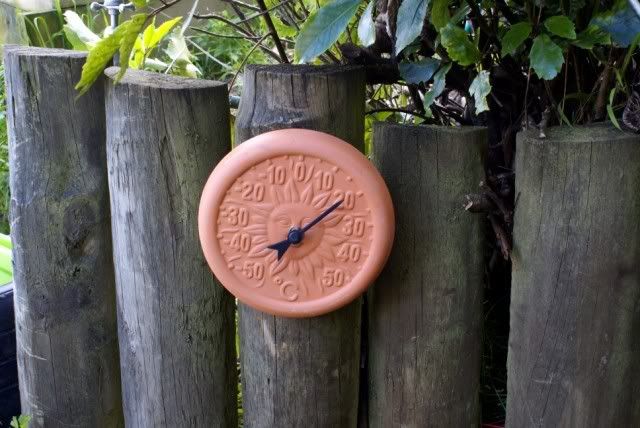 Cola
I won't go into detail here as McD has written a nice little entry on her with some lovely pictures etc ... The Bottom line is though that she was back into the vets last week for a few days but there is nothing more they can do for her .. .She is now at home enjoying the warm weather and McDs love care and attention ... One day at a time we wait for the inevitable ...Bu t at the moment she is happy enough..
If you have time - visit McDinzies Blog on Cola
I've had a birthday !!! :o\ 49 now !! :o\ ..I've warned McD that this will be a difficult year for her and me... I've started to create a bucket List for the last year of my 40s ... just to try and make it a little different to the rest of the decade .....Of course it all starts next saturday when someone (Ahem - Me!!!!) has to win the $30m lottery The highest it can get to in NZ....
Meanwhile We actually got stuck into the gardening and building more raised borders on Saturday...Then went out for a meal at a malasian restaurant called Monsoon Poon with B my son. Unfortunately B had just that morning been dumped by his girlfriend of some time ...All went well but I get very upset and angry as B won't get himself sorted in life... He will be 29 soon but still looks and acts like a uni student.....
Oh well ...He's probably happier than I was having worked for 11years or more by that age ....
Today we were back into the gardening again ... But our bodies are showing signs of too long a period of inactivity and are tired and achy especially now .....
McD bought me a little plastic green house for my birthday !! I now can house my seeds and seedlings properly instead of on top of the dining table covered in plastic ...
All the plants seem to be growing well at the veggie plot. Garlic looking more and more tempting to have young wrapped within a nice butterflied leg of lamb ... McDs Mum will most probably visit in a couple of weeks as we have labour day public holiday .... You can guess the rest :O)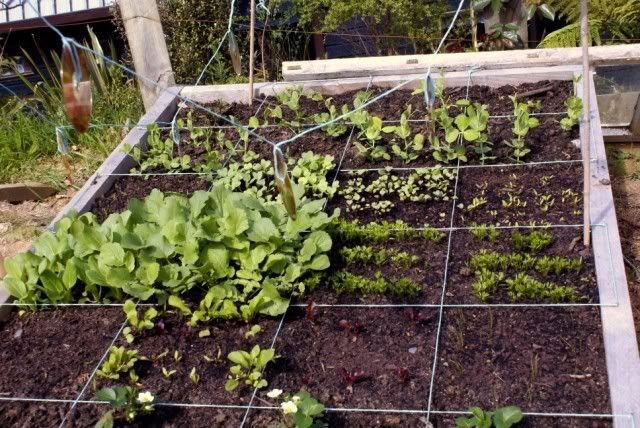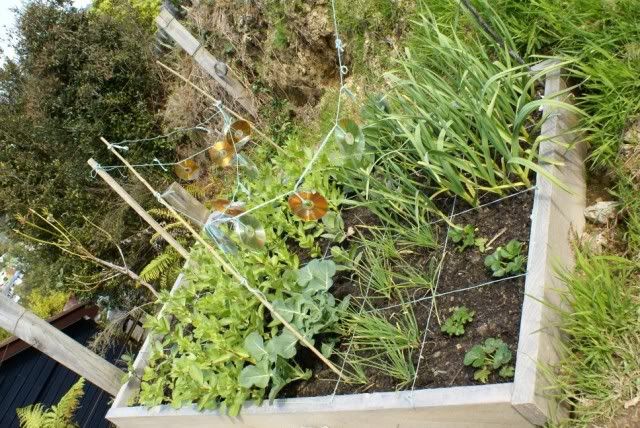 The Pole beans I planted outside came up but are not looking too healthy in one of the beds ...Suspect the extended cold weather did them no good ... If they don't look too good in a week or so I will replant them as I have time on my side still ...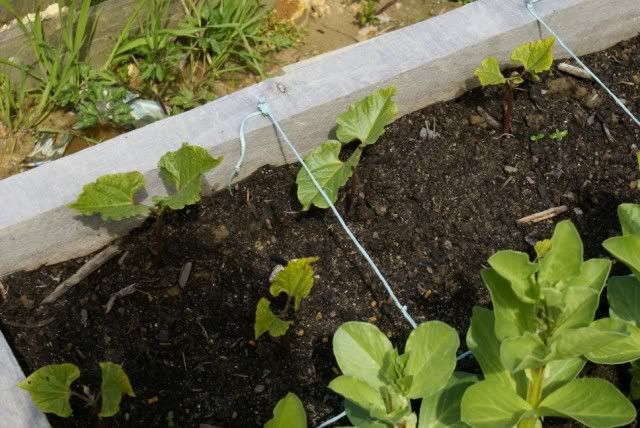 Meanwhile we are trying to complete another 4-5 raised beds of varying sizes ASAP.. The plot of land we are using is causing problem after problem and it was already terraced (badly) .. so the latter few beds may not be as big as I had hoped .... But at the end of the day we will have enough to keep us fed hopefully in fresh vegetables just about all year ... Just wish it would hurry up :O)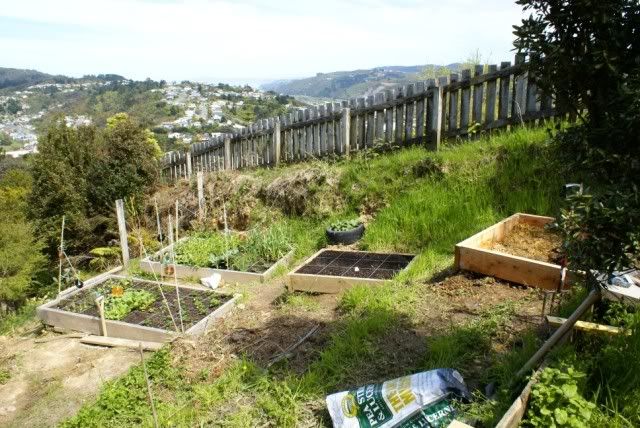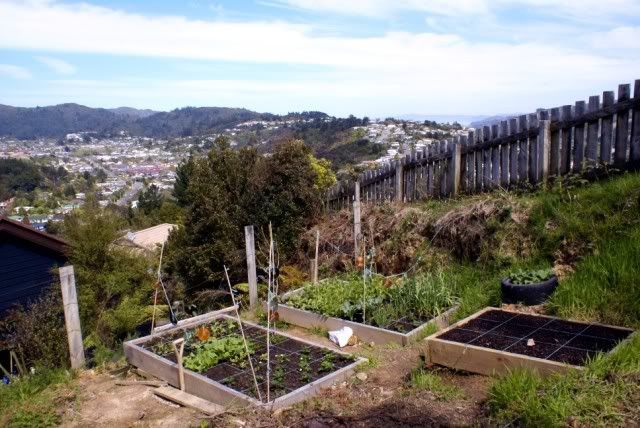 There is also so much else to do - tidy up the veggie patch. Dig out the dreaded gorse root before it grows again. Laydown weed mat and bark around the beds, sort out the pathway proerly up to the vegie patch before one of us kills ourselves (it's muddy and steep and needs a couple of extra steps putting in) ..
This is McD's seeting arrangement util we can get a proer piece of decking put in .... Works a treat Though a little snug with the two of us .... great spot to look out at over the valley though and down the other valley to wellington and it's harbour..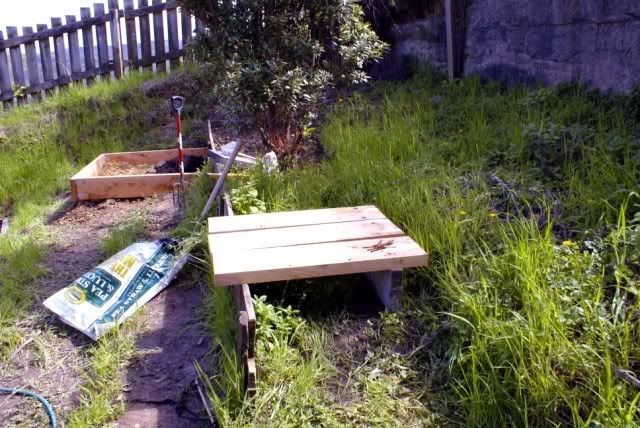 And then there;s the rest of the garden .......
This was the pot sposed to me M-in-Ls prezzie ... now waiting to be taken onto the decking of the house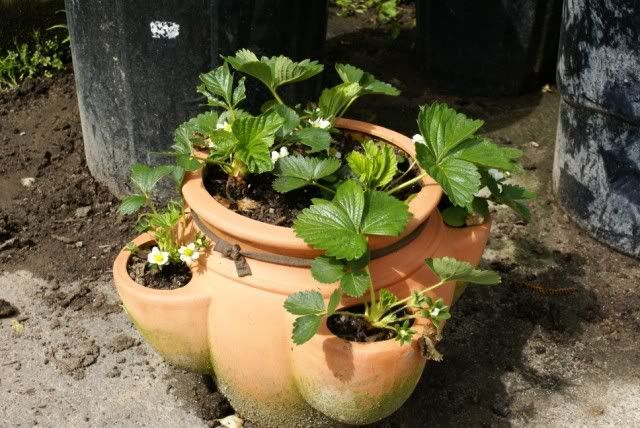 Potatoes in Dustbins and buckets :O)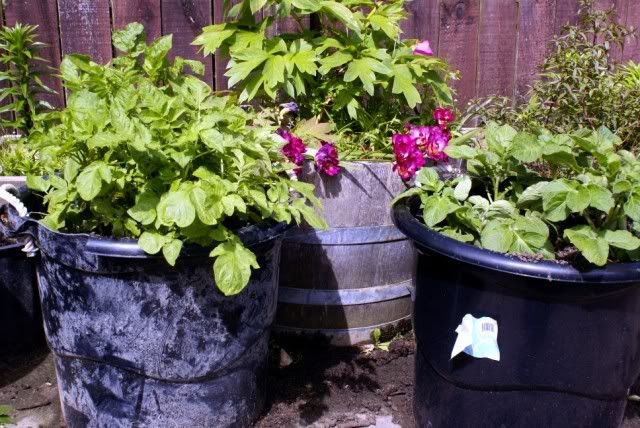 The purple Moari potatoes coming up nicely ...Though doubt they will be ready by Xmas.
Waiting for the dahlias to grow...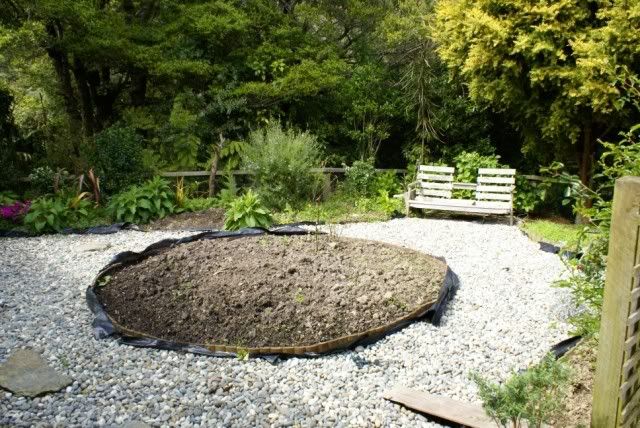 Azalias weeds and all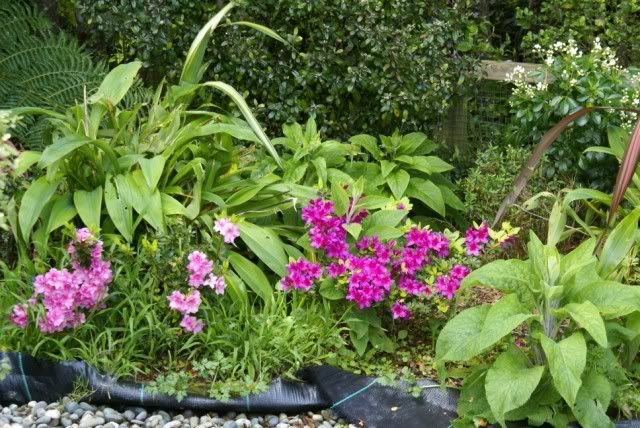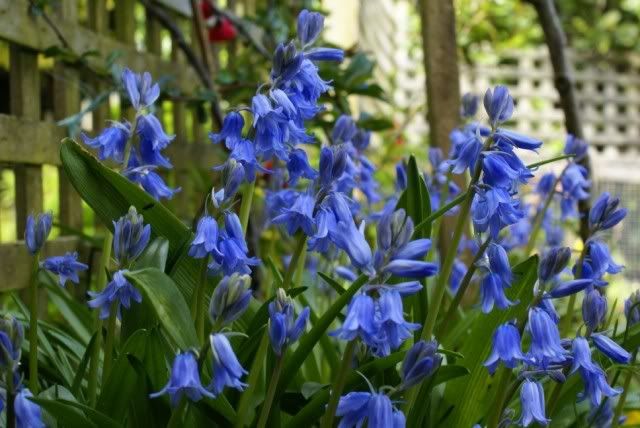 allotment, flowers, gardening, kitchen garden, New Zealand, Photography, pictures, potager garden, raised beds, spring, square foot, tomato, vegetable garden