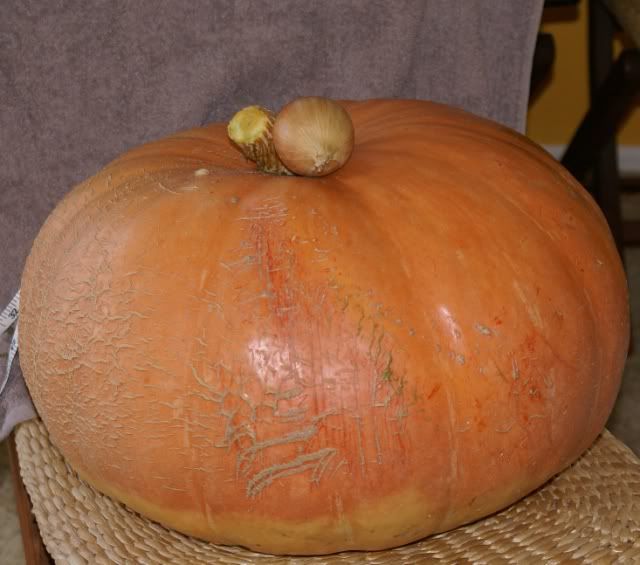 McD won't let me build a large pumpkin bed in the front yard.............:O|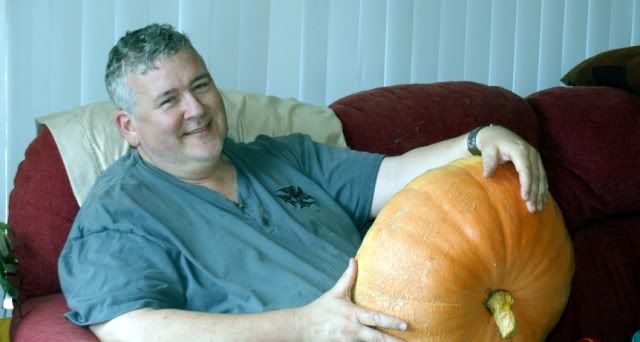 I'm in a sulk :O( A Kid – Yes a 16 year old kid has grown a monster pumpkin in Christchurch....Close if not breaking the New Zealand Record ....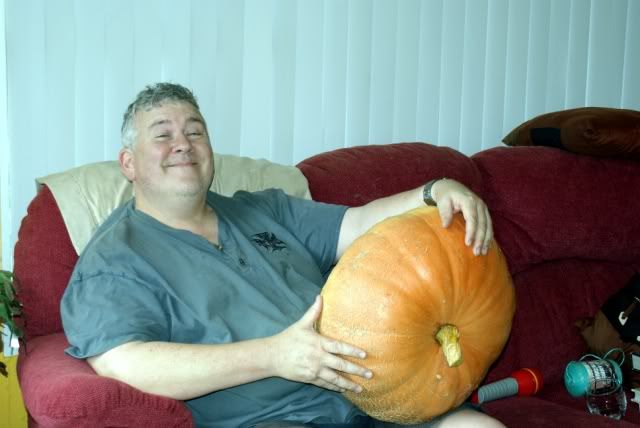 I just want a decent sized Pumpkin Patch ..... :O\
No where else to plonk the thing but the front yard as its the sunniest spot in our garden ....
You can tell McD what a meanie she is here ...........Or of course you may agree with McD that the front yard is no place for giant pumpkin growing......


Sod it – We'll have to move house .....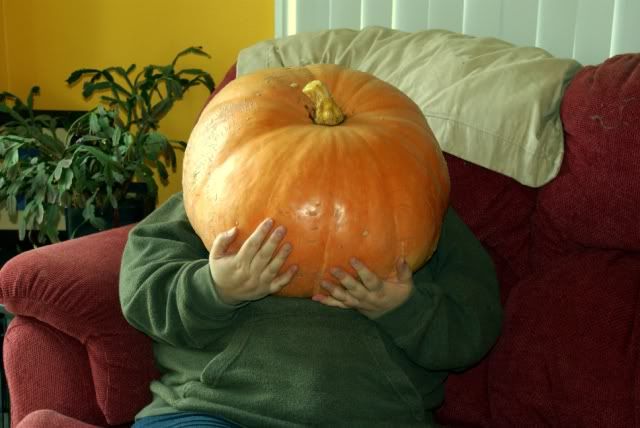 Meanwhile we harvested the smallest of the two pumpkins we grew .. The variety is not the world breaking variety called "Atlantic Giant" but a variety called "First Prize"...Supposed to be big enough though .... Bigger than our "marbles" anyway .
But will it make pumpkin soup for us ?? Or will it be too fibrous .... Might just give it a go anyway ...It's destined for the compost pile soon ..
After we've stopped playing with it of course :O)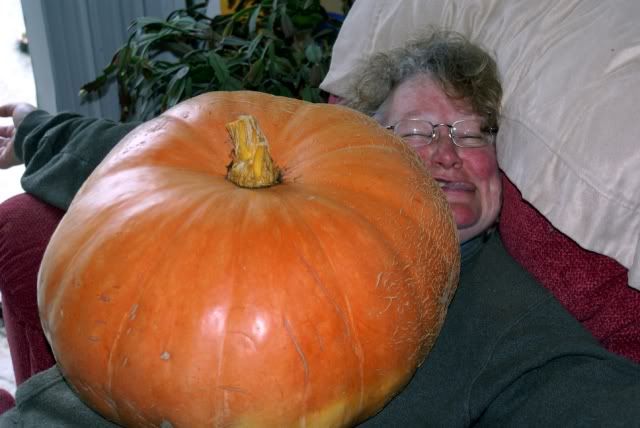 The reason why McD isn't a fan of large pumpkins !!!