It's pretty warm here in my valley … The local weather station, which is coincidently just further up the hill from where our house is, says its 28C … Too hot for this old guy to be hacking down gorse and scrub ……
My latest project is to tame a section of my garden currently covered in overgrow grass and gorse bush and who know what else … And turn it into a vegetable garden … Of course that needs to incluse some small fruit bushes of gooseberries and red current and the like …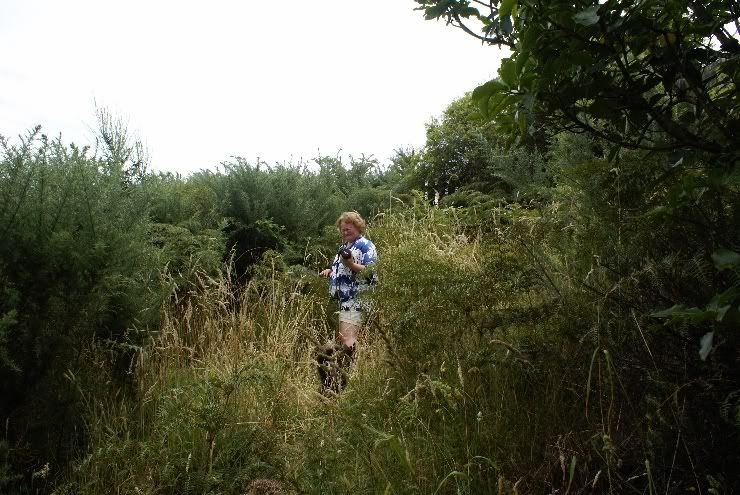 I did think the area was larger than it actually is … We've not been up there really in 2 + years …. Hard to explain but I live on the side of a hill. That faces the wrong way as in it face south rather than north but the views are nice … We look over the local township of Stokes valley a one way in valley nestled into a U-shape if hills … We also get to see down the Hutt valley and the Hutt river that doesn't stop until it reaches the Wellington Harbour some 15 minutes drive from us …. We can actually just see the harbour from the house …Just.. Anyway, the house is on a section that has 4 tiers with our two story house in the middle tier (large garage underneath the house) …
So, Bottom section is in Native forest (bush) we have a path now over grown running through it …eventually it meats a tiny stream which is our boundary. Past that and it's forest reserve and long may it stay that way…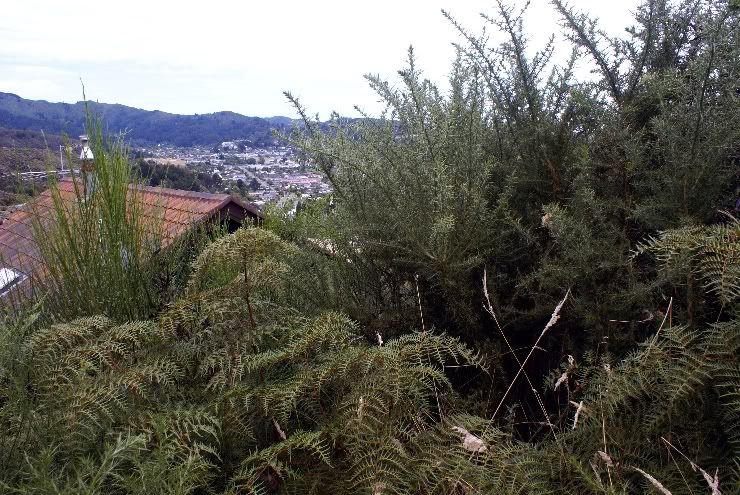 The next tier is where the house is sited. We are at the end of a 3 house right-of-way that leads to our tarmac yard a flower garden to the side (full of dahlias), A garden at the back of the house (also in need of a good tidy up ) and a long pathway beside bank at the front of the house that leads to the 3 tier ..this tier is small and runs along the length of the house … it sits between the house and a 15 foot or so bank that we planted up … This again needs a tidy up … but won't take much to do it ..
At the end of that tier there is more native trees in a small stand. In the middle of this stand is the circular path way which takes us to the 4th Tier . the 4th Tier is higher than the roof of the house and has great views of the valley…It would be a great place to have a BBQ spot and I may well include that into the plans …. This area is where I intend to have my vegetable garden… Raised beds separated my small pathways … A BBQ area in the middle perhaps… It's the hottest part of the garden and through the summer it gets all the sun … the winter is a different matter as none of the garden gets sun. it is just too low in the sky to show over the hill side …. Having said that we get perhaps 1 0r 2 light frost a year which are gone right after daylight …the hill ensures a breeze most of the time which stops frost forming…..And our winters are June to august only …. The rest of the year is mild… The southerly wind can be a real problem for us … Cold and gale force …But not often … The prevailing northerly never makes it to us due to the hill we are nestled into…..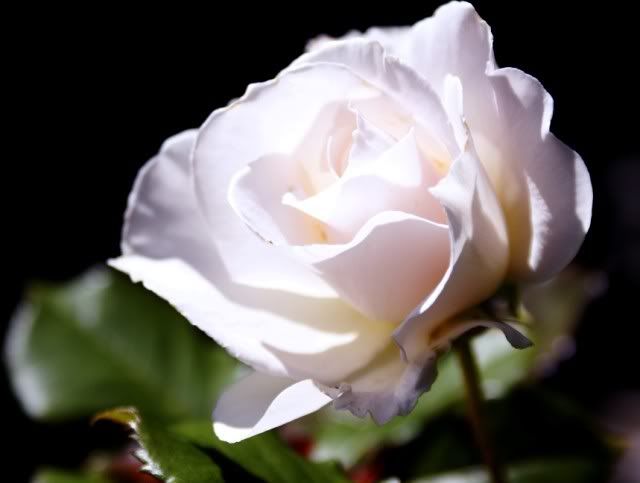 So My vegetable garden is becoming a reality … All I have to do is clear a forest of gorse, cut down the grass and get it removed piece by piece, fork full by fork full done the woodland path, past the house and into the forest beside us where it can die and compost, but never to return to the garden ….