In General - Our darkest week
This week was our darkest week .... Winter Solstice already.. Today being the shortest day ... 6 months of increasing light will help lift the spirits and bring the vegetables to healthy maturity ... We had 60f (16c)temperature today with a warm sun and blue skies. Not bad for the start of the middle of winter ...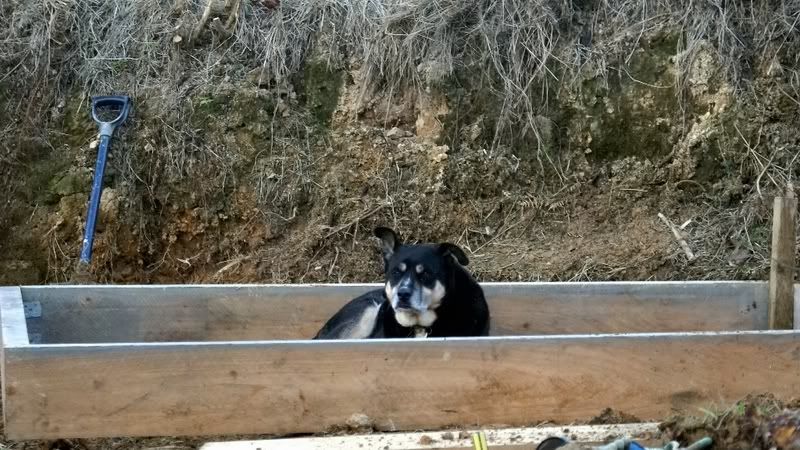 This Pea Straw is warm as toast
June can often be like this ... Cold nights, light frosts some nights in the valley but none around the house / garden thanks to being on a hill and more air movement ... July we will undoubtedly have some frosts ... But always light ..We are fortunate that here in the Wellington surrounds the climate is so moderate... Further south and the frosts and the snows are much more common ....
Then it will be August the cold rainy month - The month I hate here most of all ..... But then thats it ..September heralds spring and this year, a gardners spring fever will hit us and a rush of seed planting will begin.....
But at the moment and in this week especially I am getting up in the dark, walking the dogs with MCD in the dark and driving to work in the dark .....Some days I even forget to look out of my widow at work .. .And then its leaving and driving home in the dark... very depressing .... very very depressing......
Work
Work hit an all-time low over the last 2 weeks .. Some terse conversations with the CTO , my manager, resulted in me telling him to prepare his succession planning for me very quickly......I have a holiday coming up 1st two weeks of August and then I'm getting my CV out to the agencies ....
Too much to go into detail here but I'm far from happy ...
Our Next Holiday
For the first 2 weeks in August, at the beginning of the last month of the winter, McD and I are to holiday in Hong Kong, visiting Brunei as well for a 2 day stopover... not a shopping holiday this time but a photographic opportunity exporing the islands and outskirts of Hong kong and Macau. We want to try and capture what is the last of the old world Hong Kong territories before it's too late....I'm very excited :O) McD is in her element looking at our options and networking with travellers who recently visited these places .... .
But the time of year is not the best - it being the typhoon season over there ...Very hot and humid and potentially extremely wet and windy ......But that could also produce some good pictures so we will just go with the flow and see what happens ... We are to do as little organised tours as possible as well ... This time it's our adventure and our chance to get pictures at places not already marked as a 'kodak moment' , millions of which are on flickr ..Many looking great ...but just another version of a hundred others ....
Of course we could also be imprisoned in the hotel for 2 weeks waiting for the big winds to pass us by ...But then we will drink G&Ts and relax and people watch or read a good book and how much better than work that will be anyway :O)
I wish we had longer in Brunei ...Well actually longer to go from Brunei into the Borneo jungle .......Next time maybe .... We are planning a boat trip along a river there to see the probiscus monkeys ..... and the stilt village on the river itself ....
Rats
All over now - but in clearing the gorse at the top of the bank to make our vegetable garden we disturbed more rats than we had imagined...mickey the cat brought nearly a dozen into the house over a period of a few small weeks to show us .. One still alive but with its back broken ... And then, when Stepdaughter visited she heard a scuffling in the ceiling ...... Too much ...... So we engaged a nice pest control chap who set poison and traps and we bagged some more of these long tailed pointy nosed, long sharp pointy teethed devils ..... the pest control chap told us there was a 'good sized nest' in the attic.....
A few weeks later I found out a sentence you do not want to hear from a much experienced pest contoller ...."oooh Hell, That was a big one" !!! Dead in the trap thankfully ..I was invited to come and see the fresh kill .... "ooooh Hell- That was a big one" !! I could only repeat........
Vegetable garden gardens !! :O)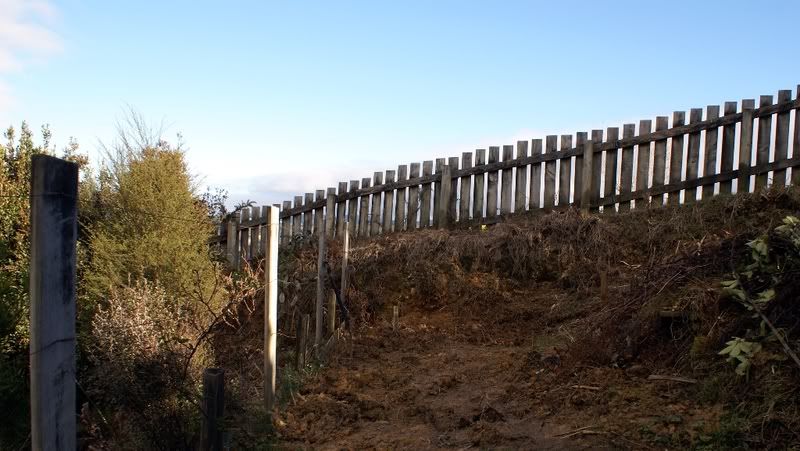 We plan to put 3 raised beds along here ............
Right on schedule - to day we completed our 2nd raised bed in the vegetable garden. Or is it a potager garden ?? Or is it a Kitchen Garden ?? .. are they different ??.
So any way - right on schedule - after a full days work humping soil up the steps bucket load by bucket load (we are getting so fit), we planted heritage heirloom garlic cloves...On the shortest day of the year as it should be for planting garlic.... The Winter Solstice
Afterwards we stripped naked and with birch twigs in our hands we danced with free abandon around the newly erected fertility pole paying homage to our Druidian ways .............
Do you believe me ?? I hope you don't :O)